Regular price
Sale price
€23,83 EUR
Unit price
per
Sale
Sold out
Categories in a crack-you-up card game — games don't get better than this!
Looking for a game to play? Look no further! Whether you're with your other half, your friends, your Nana or your Uncle Bob, whether you want to play as a group of 2, 4, 6, 8 or more by playing as a team, whether you're sipping post-work drinks with your colleagues, aperitifs with your housemates or digestifs with your cousins, there's always a good reason to reach for CRACK LIST!
CRACK LIST is a card game that's played in three rounds. The first player to successfully get rid of all their cards wins! It's as easy as that! Well, almost...
View full details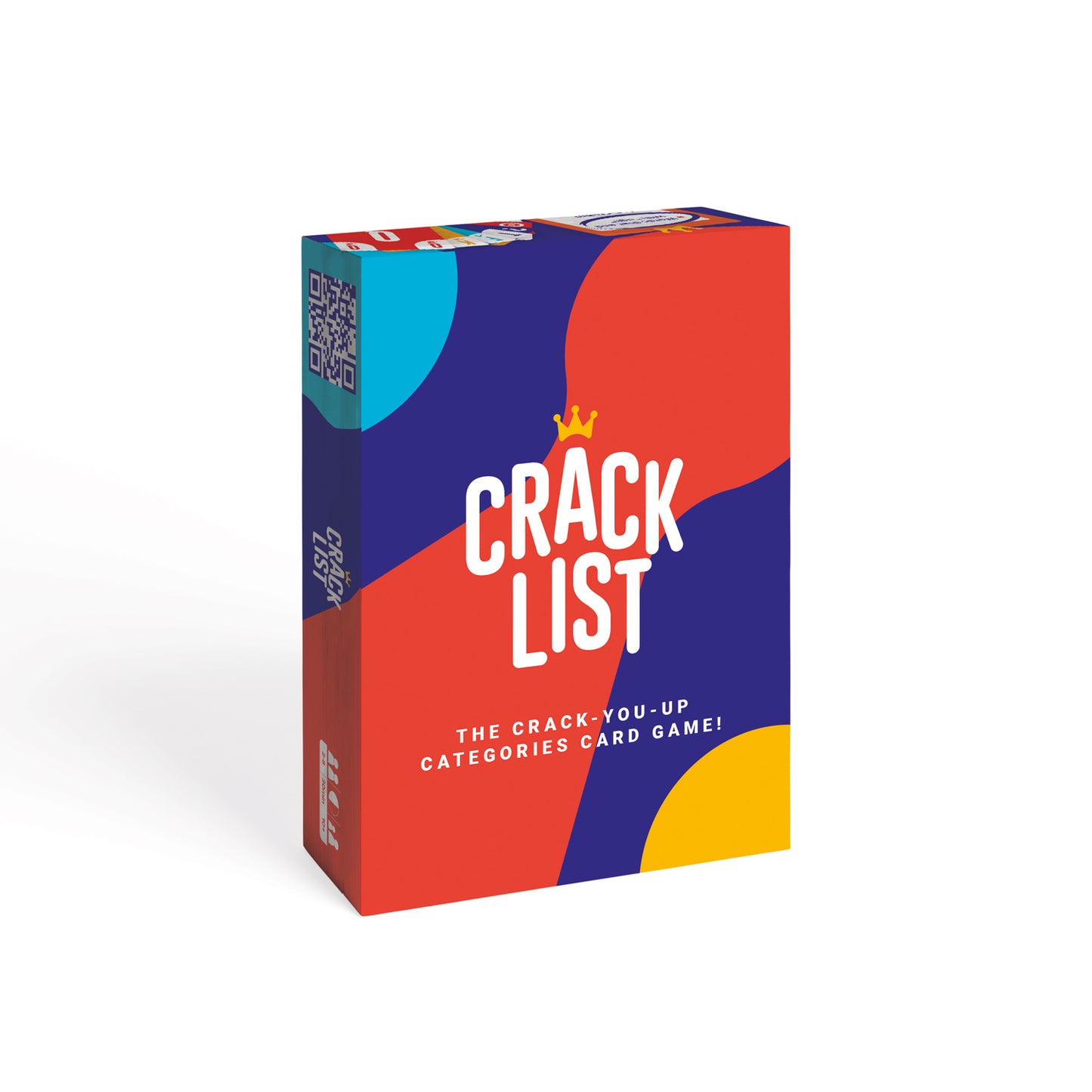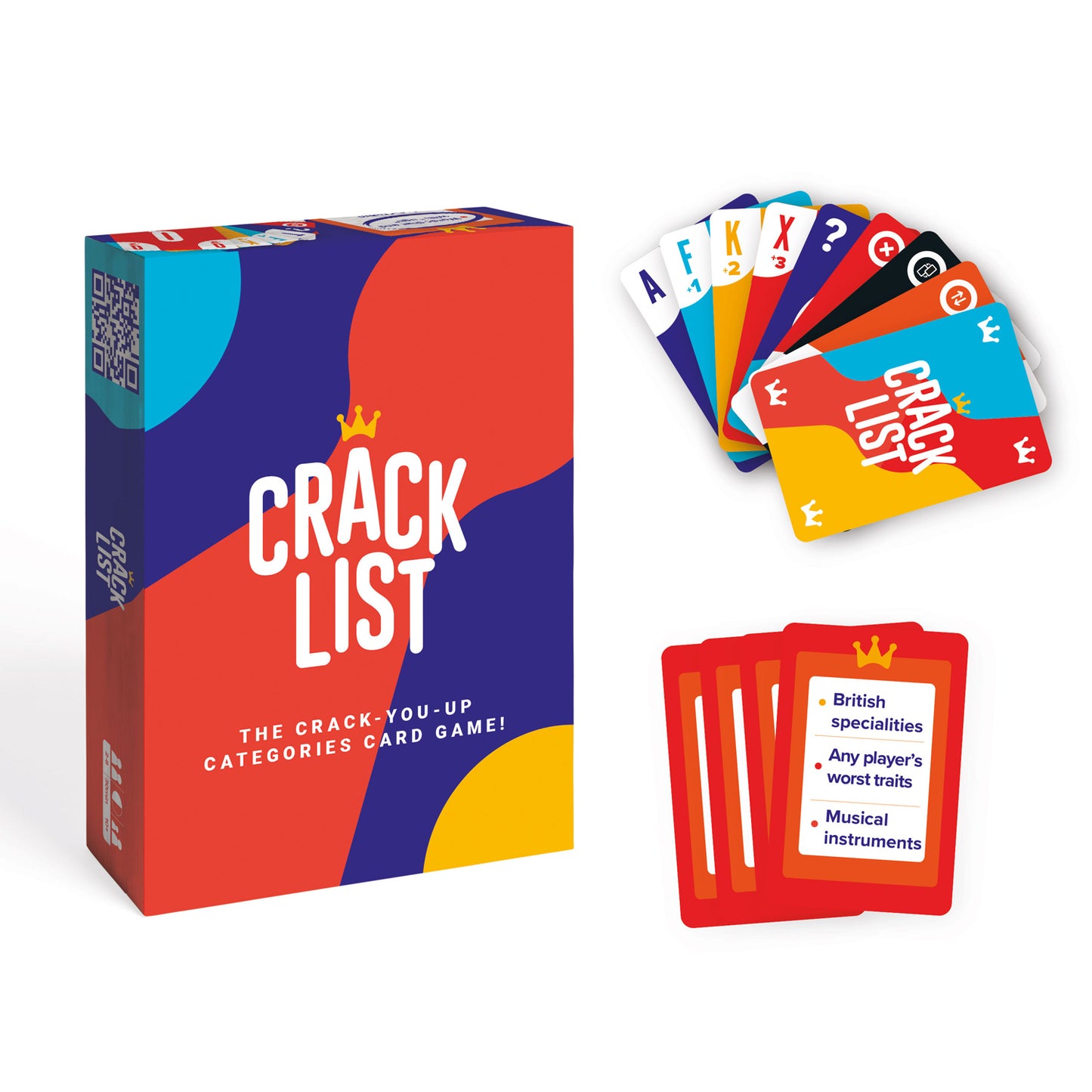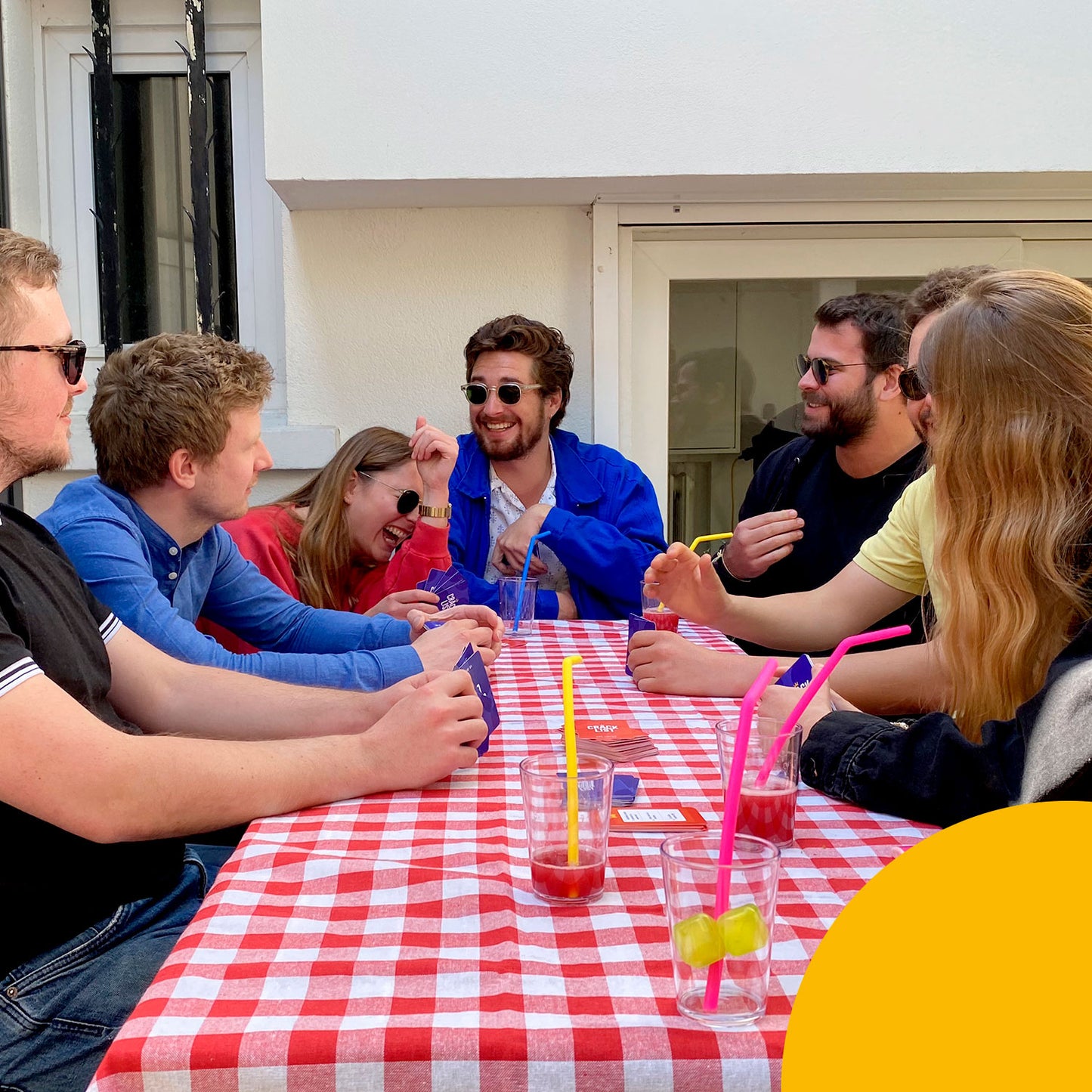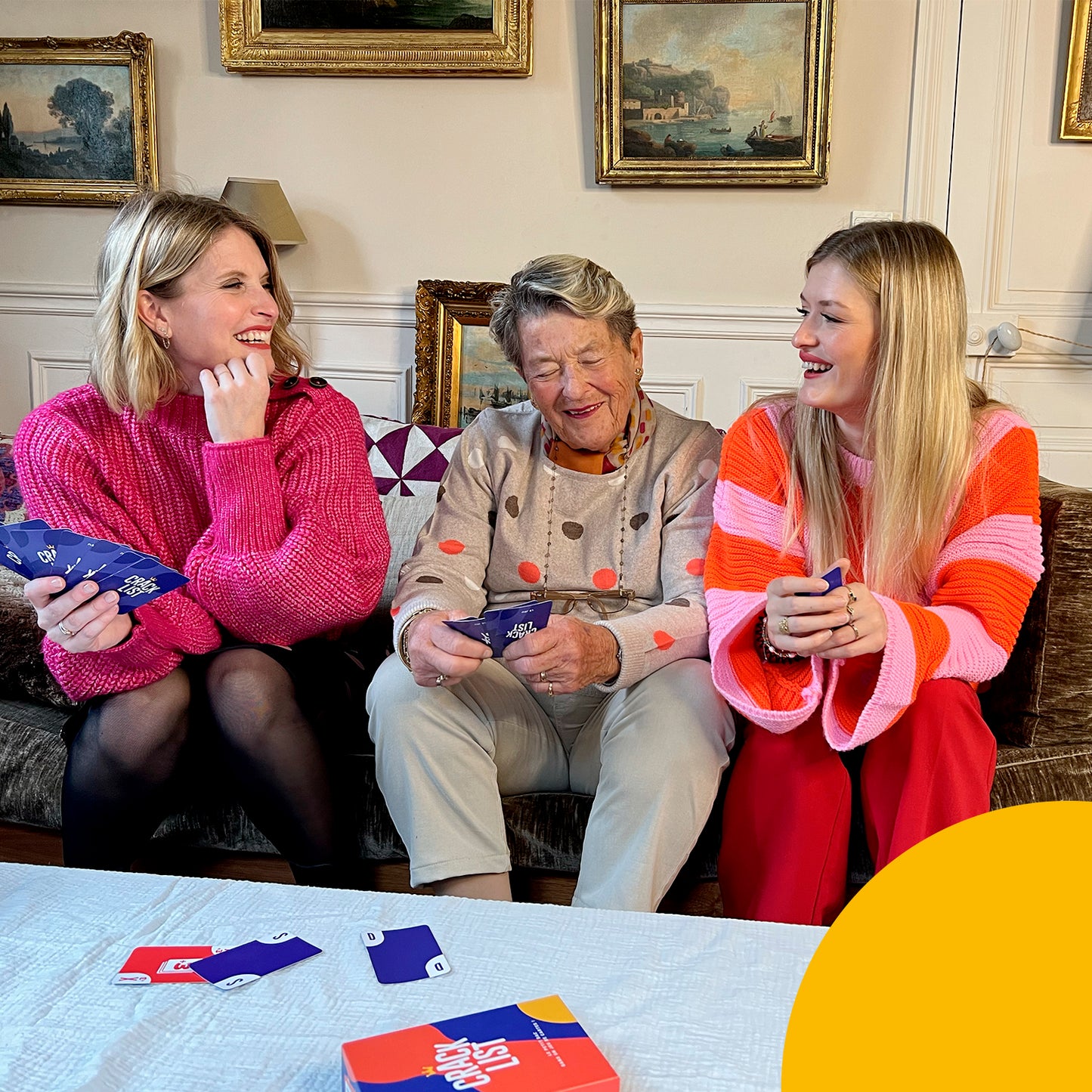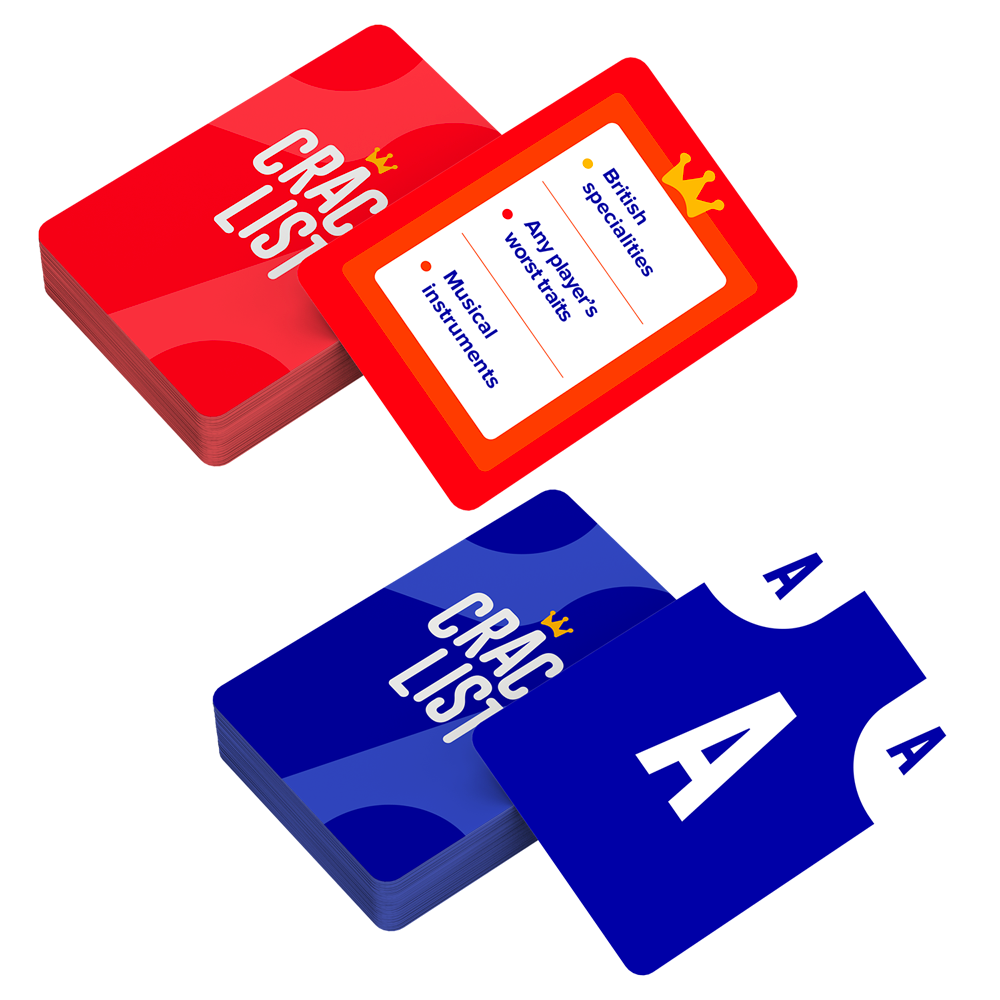 All you need to know about CRACK LIST
The box

Dimensions:

L 15.3cm x W 10.8cm x H 3.5cm

Contents:

2 decks of 78 cards

🔵

BLUE DECK

• 60 LETTER cards

• 18 ACTION cards

🔴

RED DECK

• 78 CATEGORY LIST cards: each card has three different categories to choose from

1 rule book
How to play?

Setting up:

The youngest player picks up a card from the

RED

deck and chooses their favourite category from the categories listed.
The dealer deals 8 cards to each player from the

BLUE

deck and places the remainder of the deck face down to form the draw pile.
Each player has

20 seconds

to play one of their

LETTER

or

ACTION

cards.

The first player to successfully get rid of all their cards wins the round.
The game in brief

👑 For 2 to 8 players

Or more by playing in teams

⏱ Takes 30 min. to play

🎂 For players aged 10 and over
What makes CRACK LIST a winner?

It's a trivia game that combines the very best of both

Categories

and

Uno

, with masses of exciting new category lists ready and waiting for you to try.

A quick-to-learn, quick-to-play game you can enjoy with friends, family or colleagues.

The added bonus? It's so small you can literally take it anywhere!
Skills developed

Concentration, interaction, logic, self-expression, language, trivia knowledge and the ability to laugh until your cheeks ache!
Manufacture

Designed in France 🇫🇷 and manufactured in Europe 🇪🇺